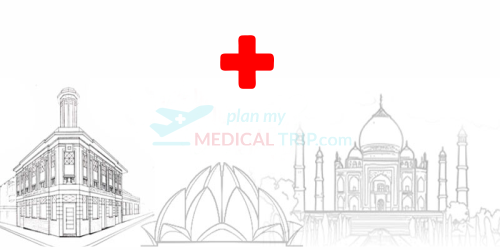 Medical Trip in India
Things to Know Before Undertaking a Medical Trip in India
Every year, India welcomes millions of tourists. Some come to witness the grandeur of this country; some come to work; while some come to experience alternative therapies such as yoga and Ayurveda. An increasing number of people are making trips to the country now to seek medical treatments at a lower cost. It is very important that everyone who is making a trip to India, for whatever reasons, is familiar with a few very important necessities. We've listed these for you in this article.
Vaccinations
It is very important that you are properly vaccinated before you come to India. Some of the suggested vaccinations when you take a medical trip to India are Hepatitis B, malaria, Japanese Encephalitis, Rabies, and Yellow Fever. It is very important that you consult your healthcare physician before you take any of these. Few other suggestions would be to reduce your exposure to germs, keep away from animals, etc. Also, if you are traveling to undertake a surgery in India, it is advised that you consult your doctor for further vaccinations.
Safe Transportation
If you are traveling in India, it is very important that you use safe modes of transport. This is even more crucial if you are already diagnosed with diseases like cancer, where your body's immunity is already low. It is for reasons like these that you must always get in touch with us. We will ensure that your travel is taken care of and that it is comfortable and hygienic. This also includes travel to and fro from hospitals, clinics, etc.
Personal Security
While you are traveling to India, just like any other country, you must also ensure your personal safety. This involves keeping your passport safe at the hotel and carrying a photocopy instead. It is also very important for you to know the local laws and customs. Shall you wish to travel with us, this information will be provided to you beforehand. Other tips include not wearing expensive jewelry, not carrying too much cash, not carrying anything that is not replaceable, etc. Also protect yourself medically. This means, always carry the right sunscreen, a bug spray, common medicines that you might want to carry with yourself, mineral water in emergencies, etc.
Important Numbers
While you are in a foreign land, whether or not there is a chance of emergencies, you must always have important numbers stored in your cellphone. For example, dial 100 or 112 from your cellphone to call the police. Search for your embassy address and keep it with you along with respective phone numbers.
Personal Information
Though it is a very rare possibility, there might be a circumstance wherein you would want to tell your name or if something happens to you, someone would want to contact someone. Have all this information written down on a piece of paper in the local language.
Shall you need any kind of help while traveling to India; send us your queries to info@planmymedicaltrip.com.