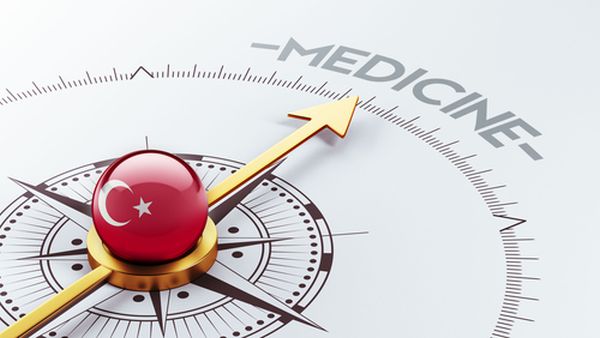 Medical Treatment in Turkey
Turkey is fast becoming a hub for medical tourism and we shouldn't be surprised. Turkey's geographic positioning, the affordable treatment it offers, and doctors with experience are fast making the country a hub for medical tourism.
About The Healthcare Sector In Turkey
There are two types of hospitals in Turkey broadly: those run by the Turkish Ministry of Health and those that are run by universities, private companies, etc. While the former owns and operates the larger share (about 55%), the latter has a good share too. Several hospitals have accreditation such as JCI (Joint Commissions International), the JACHO (Joint Commission on Accreditation of Healthcare Organizations), etc.
Almost all hospitals in the country boast of English-speaking doctors; the medical staff is also certified. A very good statistic is that Turkey has the most number of Joint Commission International (JCI) accredited hospital. This is the most for any country. Apart from this, there are several collaborations between hospitals in Turkey and medical providers abroad, such as Harvard Medical School, Johns Hopkins Medicine, etc.
Another interesting fact is that approximately 35% of physicians in Turkey are trained in Western countries and their knowledge is at par with what is available abroad. The technology standard is high in all hospitals and they leave no stone unturned to provide the best of services.
Cost Of Healthcare In Turkey
The cost of healthcare in Turkey is way below what you would find in European countries around. Though the economic crisis might put a tough competition to this, it definitely won't in the near future.
Medical Tourism In Turkey
Why Turkey?
The biggest advantage of getting operated in Turkey is that affordable healthcare is available just a few hours away from major cities in Europe. The flights take two to three hours and are not very expensive. The number of flights range anywhere between 300 or more; they land at Turkey's five major city airports.
Citizens of all countries can obtain a visa to come to Turkey; for some 'visa on arrival' can be obtained. The Ministry of Foreign Affairs in Turkey lists different rules and regulations as per different countries; these can be checked on their official website. A valid passport and corresponding visa are mandatory.
Specific visa requirements for your country can be found at the Turkish MFA website.
Why The Switch?
There are quite a few reasons why people decide to make a switch from their home country to Turkey. Sometimes, patients come from countries that have highly congested health systems. They don't have the freedom to choose their time of surgeries and hence aren't left to plan their days freely.
Affordability of quality treatment is another important factor why patients from more developed countries come to Turkey. They get the same quality of medical treatment in Turkey at a lesser cost; the operations and treatments are also handled by doctors with equally well-educated doctors.
Patients from lesser developed countries come again for the price in which treatment is available, or because a certain type of treatment is not available in their home country. We still have a lot of countries in the world where medical and healthcare infrastructure is still of poor quality.
While these were the top three reasons why patients choose Turkey, another factor is the climate. The weather in the country is always mostly pleasant. This temperate climate also helps in adding a positive attribute to the country's overall image.
Global Acknowledgement
Medical treatment in Turkey is picking up since the last few years now and isn't a thing just recently. Over the years, investors abroad have noticed positive trends in Turkey's medical sector. Some big names that have put money in the country's healthcare sector are Khazanah Nasional-Malaysia's state investment arm, Carlyle—an U.S. private equity firm, ADM Capital-an emerging markets investor, World Bank's International Finance Corp (IFC), Qatar's First Investment Bank, etc.
What's Helping?
When we speak of medical tourism, tourism is an equally important part. In Turkey's case, it is already an established holiday destination. It is positively known as a great place to travel to in the international market. Turkey is safe and it's not at all a country where someone could feel scared traveling to.
Because of its already established travel circuit, Turkey has enough experience of handling a customer base that doesn't speak its language. Most Turkish people who work in private or public sectors are well-versed in English. Most have studied in western universities.
It's geographically not only close to Europe, but also to Gulf states. Even today most patients, who travel to Turkey, travel from the Gulf States, Libya, and Egypt. However, most positive growing numbers are those of Europeans.
Another important factor is that Turkey is a huge country. If it decides to, it still has enough potential to expand its healthcare sector in terms of area, furthermore increasing connectivity to more European and Gulf nations.
What's Not Helping?
The economic breakdown in neighboring countries such as Greece has reduced the price of healthcare within the country. Though the quality of services cannot be compared, it is a selling point for patients who are only focused on price.
The Conclusion
The Health Ministry is taking medical tourism in Turkey very seriously. It plans to reach a total of 2 million medical tourists by the year 2023. It has plans of introducing tax-free healthcare zones for patients; this would invite a lot more patients to the country.
According to various sources, it is believed that patients from western countries can save up to 50-60% on their treatment if they travel to Turkey. This means, in conclusion, that a flight over few hours can reduce one's medical cost by half. Who wouldn't then want to take a flight to such savings?
Why Planmymedicaltrip.com?
Choosing Planmymedicaltrip.com has many advantages. For one, it will make sure that your treatment is taken care of from start to end. All patients get a free consultation from us before suggestion of treatment. Also, the patient gets all services such as hotel bookings, forex and visa assistance, translator, etc., under one roof.